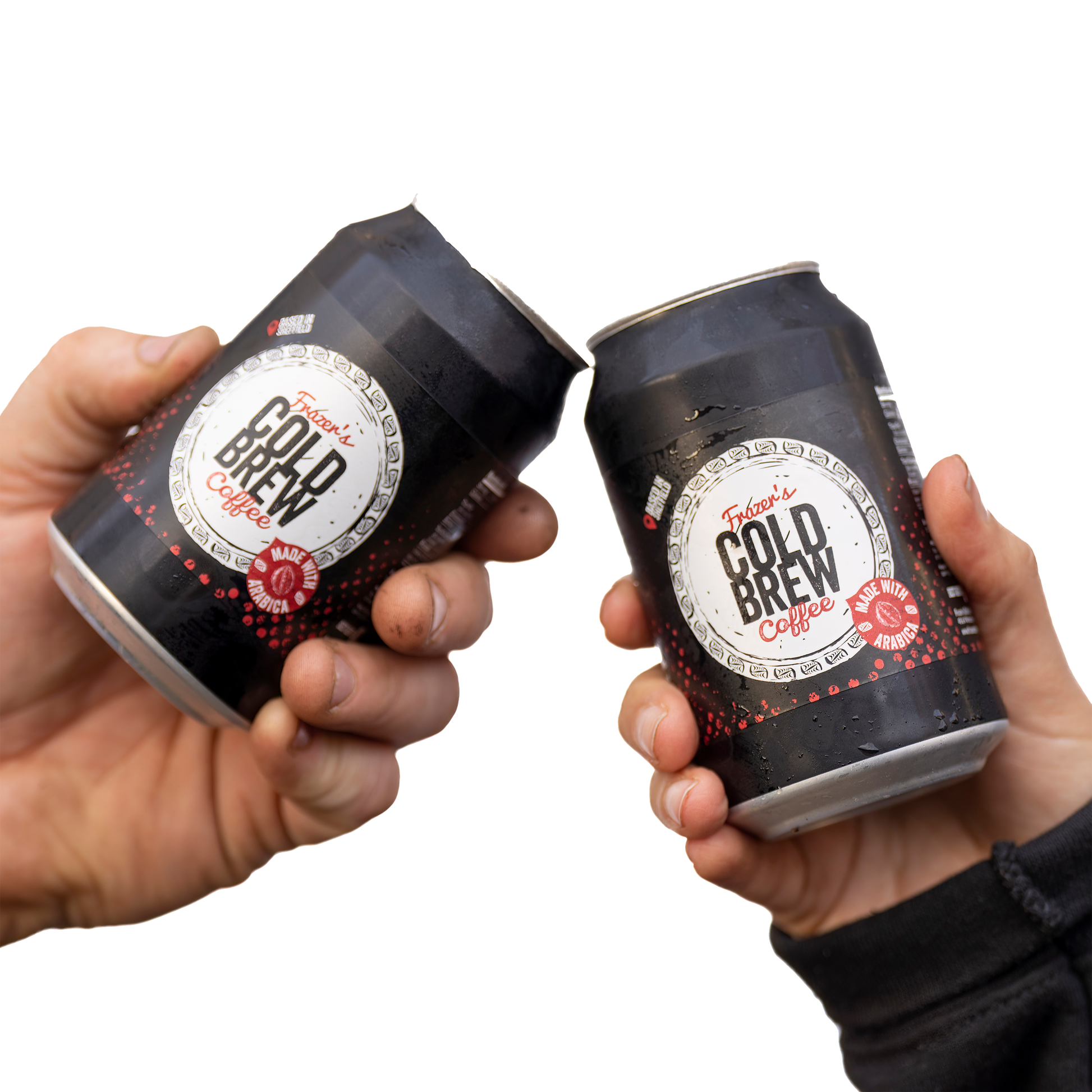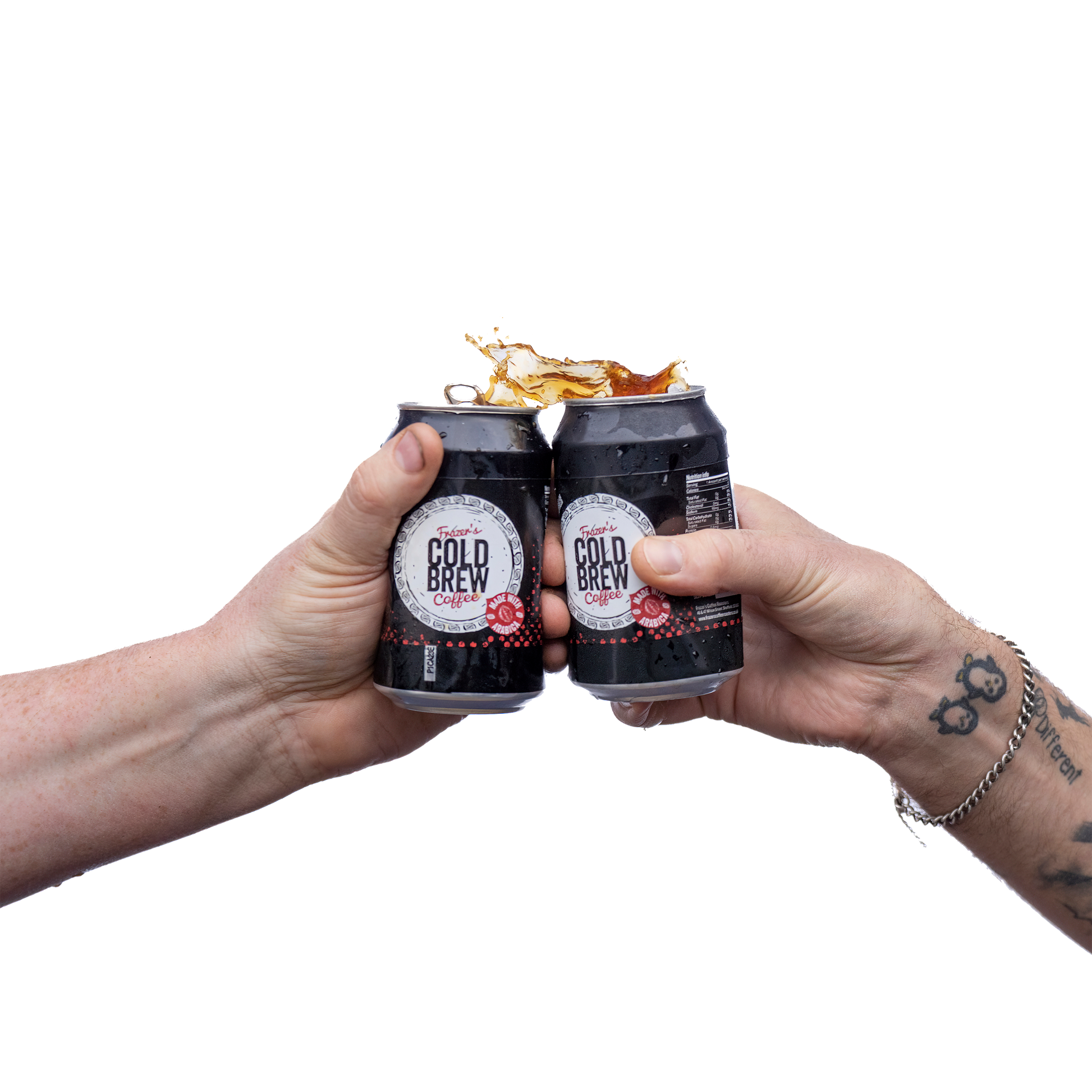 Sale price
£3.00
Regular price
£3.00
Tax included.
Cold Brewing Coffee may be a trend but it has been around for a while - it goes back about 150 years to Japan! Cold Brewing coffee is made using cold water instead of hot and over a 18-24 hour period to extract all the flavours of the coffee. This process bypasses the bitterness, which is then filtered resulting in a rich full flavour brew.
We use Peru Tunki, a single origin coffee that results in a huge, face-filling chocolatey character with a subtle nuttiness - think a Snickers bar and you're in the right ballpark.
There really is no wrong way to enjoy our Cold Brew, but allow us to give you some suggestions:


• Straight out of the can if you're a caffiene addict like we are!
• You can microwave the brew and have a massive bodied hot coffee that's out of this world! (It sounds like you're breaking the rules but trust us, it's great.)
• Simply poured over ice with your choice of milk, cream or plant alternative. Perhaps try it with an Irish Cream Liqueur if you're feeling particularly indulgent.
Coffee Details
Coffee Story
Roaster Notes
Shipping
Product reviews
Extremely high caffeine content!
No sugars!
Obtained by brewing Peru Tunki Coffee Beans
Discover the Delicious World of Frazer's Nitro Cold Brew Coffee
Love for coffee inspired us to create Frazer's Nitro Cold Brew, a delicious and creamy coffee that is infused with nitrogen to create a rich head, just like nitro draft beer. This refreshing twist on cold brew coffee is quickly becoming a popular alternative to sugary caffeinated drinks.
What is Nitro Cold Brew Coffee?
Nitro cold brew coffee, also known as "NCB," is a type of cold brew coffee that is infused with nitrogen to give it a creamy and rich head, similar to nitro draft beer like Guinness. Although it is not a new invention, many people have switched from sugary caffeinated drinks such as Coca-Cola and Redbull to NCB drinks, which have the same amount of caffeine but without the added sugars.
Why Choose Frazer's Nitro Cold Brew?
We are one of the few, and arguably the best, roasters in the UK that makes nitro cold brew coffee in-house, from roasting the beans to brewing and packaging the final product. This allows us to guarantee the best flavour, which is delivered directly to your door.
How to Enjoy Frazer's Nitro Cold Brew?
If you are a caffeine addict, you can drink it straight from the can.
You can also heat the cold brew in the microwave to enjoy a rich and bold hot coffee. (It may seem like breaking the rules, but trust us, it's delicious.)
Another option is to pour the cold brew over ice, along with your choice of milk, cream, or a plant-based alternative. If you want to indulge, you can even try adding Irish Cream Liqueur.
The Pure and Traditional Peru Tunki Coffee
Peru Tunki coffee beans are grown in the stunning Tambopata Valley of the Peruvian Andes, at altitudes of 1600-1800 meters. This coffee is produced using traditional farming methods and free from the use of harmful pesticides and chemicals. The beans are first nurtured and washed with pure spring water, then hand-harvested by local Quechuan and Aymara speaking families who have lived and worked in the area for generations, in harmony with the land. The farmers benefit from being part of a cooperative which offers them yearly funds, training on organic farming techniques, a stable market for their coffee, and a guaranteed fair price.
UK ORDERS: 
FREE Collection from Roastery
Online orders under £20:
- Royal Mail First Class post. Delivery within 4-7 working days: £2.95
- DHL Tracked: £7.0
Online orders over £20:
- Royal Mail First Class post. Delivery within 4-7 working days: FREE
- DHL Tracked: £7.00
INTERNATIONAL ORDERS:
For EU and International orders, shipping costs will be calculated at checkout. Orders are sent via FedEx International Priority.
Please note, when a package is shipped internationally, it may be subject to import taxes, customs duties and/or fees imposed by the destination country.