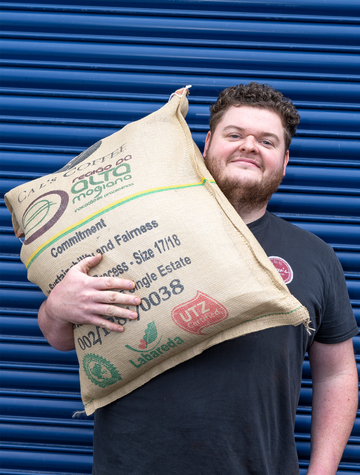 Made In Sheffield
 Frazer founded Frazer's Coffee Roasters - as an ethical roastery that would give back to the great city and community of sheffield.
Frazer's mission was to bring #proper tasting coffee to Sheffield. He did this by sourcing the very best coffee beans from all around the world.
Frazer traveled to coffee-origin countries, visited more than 100 coffee farmers and met the team behind each of his coffee bags.
By roasting ethically sourced, Fairtrade coffee beans Frazer ensures he is supporting the livelihoods of the communities who grow and produce the beans. 
Frazer remains the beating heart of the family and continues to roast the first batch of coffee every day.


Roaster built from scratch
Using Frazer's previous experience in mechanics, as well as getting hold of the UK's strongest steel in Sheffield, Frazer managed to build his own roasting machine from top to bottom.
Frazer started his journey by roasting coffee beans in his back garden up until when his barbecue became to small to process all of his sales. He then started building his own roastery and grew the team to six passionate coffee lover individuals. Continue reading to find out more of the amazing people running Frazer's Coffee Roasters!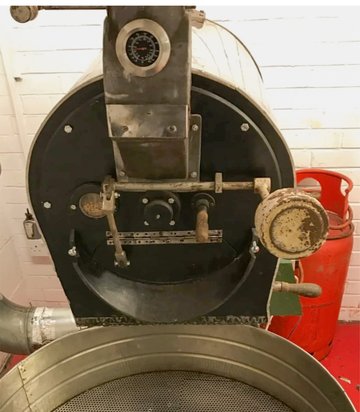 Coffee Origin Trips
Over the last decade, Frazer has initiated several coffee origin trips allowing him to meet the farmers, learn about their agriculture and processing methods and taste the different beans in the market.
By doing so, Frazers coffee guarantees Fairtrade, sustainable practices and #proper coffee flavours.